It's happened, you have a beautiful ring and a promise from the love of your life to spend the rest of your lives together. The over the moon excitement at first is soon followed with the reality and stress of everything that needs to be planned. You want your day to be perfect, but often many brides don't know where to begin.
Here at White Owl we want to make the planning a little easier for brides in any way we can. We've put together a guide of vendors in the Grand Rapids area that we've highly enjoy working with, bring something new to the industry or are just flat out awesome people. Whether you've just begun planning or are looking for a missing piece, here are some insights and advice that we strongly believe will make your planning journey a bit easier and all the more exceptional.
Wedding Planner
Many couples first step is to find a wedding planner. A wedding planner will help ease the stress of doing it all by yourself but also keep track of all the little details planning a wedding entails. Many say that a wedding planner is crucial, so finding the perfect one for you can make all the difference.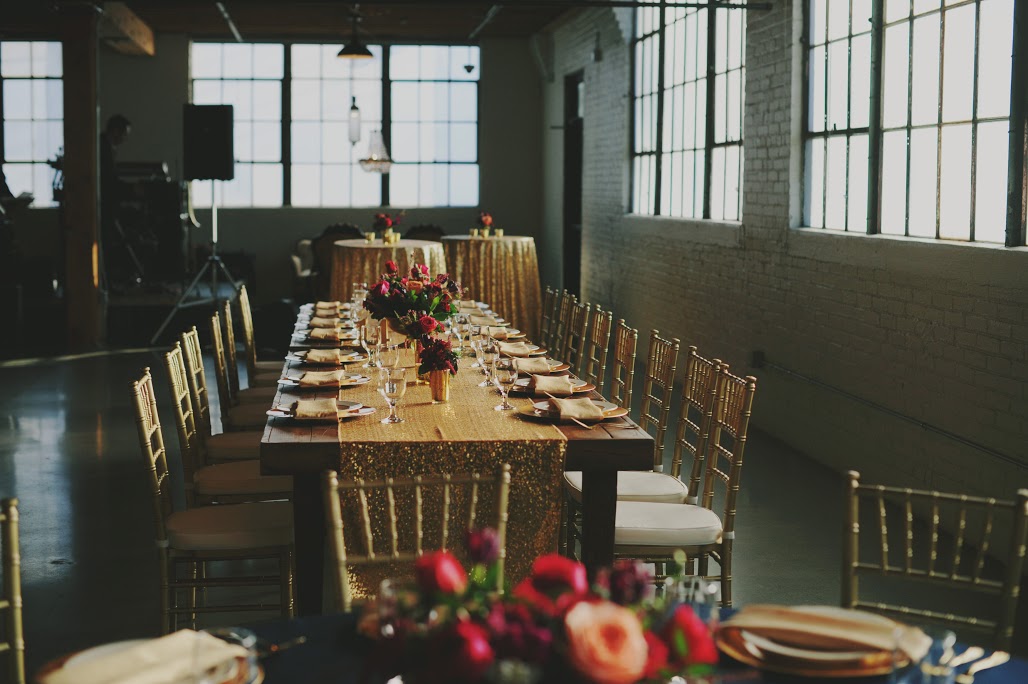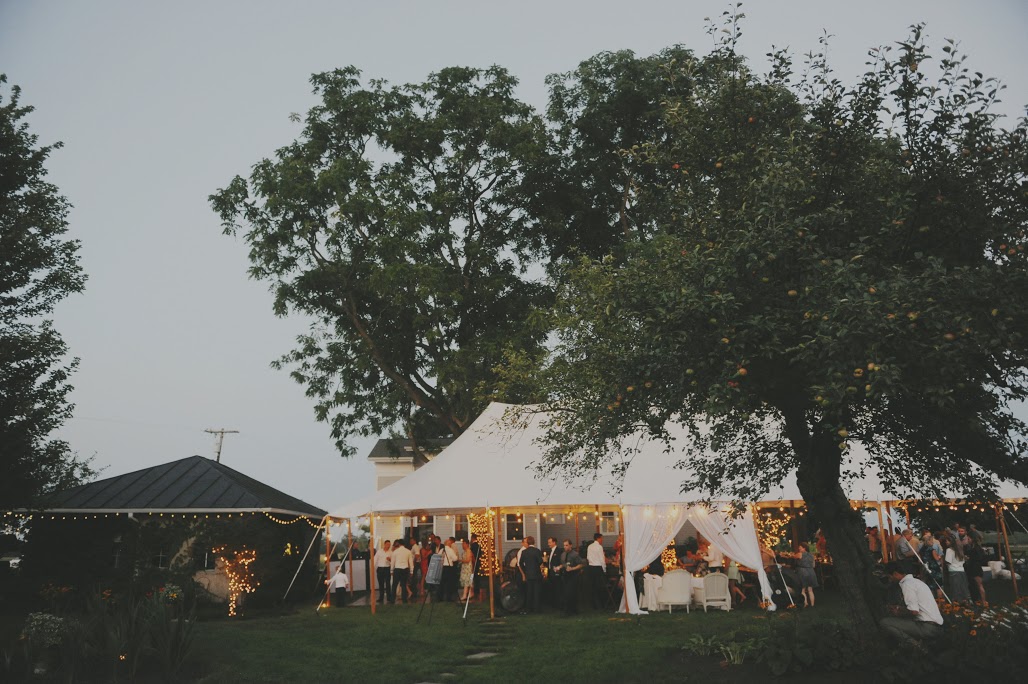 Photography by Amy Carrol Photography
What do you feel sets you aside from other wedding planners in Grand Rapids?
We are lucky in that this is all we do full time so we are able to give our couples a lot of flexibility and work around their schedules. We feel this process should be fun and it is our goal to make it as smooth as possible for them and that is achieved through wonderful communication. Also, our timelines tend to get really great feedback. I want to ensure that no detail is left undiscussed and planned, everything is all buttoned up and ready to go. ;)
Do you have any advice for brides as they search for (or decide if they want) a wedding planner?
Make sure that your planner is the right fit for you and is prepared to meet your goals for your wedding. We always tell couples we will meet and talk with them as many times as they would like before they decide because they will be with us for the next year potentially and we want to make sure it is a great relationship. Also, it is really important to set realistic goals and budgets are important to discuss so that a planner can meet your expectations.
What do you love most about what you do?
Helping couples and families have the best most days possible. I personally don't feel it is "all about the bride and groom" it is about their families too and being able to give them a day they can sit back and celebrate with their families and friends is really special. Also, I love the creative outlet of designing their weddings.
Do you have anything else you would like brides to know as they plan their wedding?
Just to take your time and enjoy the process. You get to plan the biggest party of your life so have fun with it! In the end of the day, you will be married so don't stress the small stuff.
Photographer
A wedding photographer should not only capture your day as beautiful as you've imagined but also tell a story.
Rachel Gabrielse Photography
What do you feel sets you aside from other wedding Photographers in Grand Rapids? That is a tough question because there are so many talented photographers in Grand Rapids, but my heart is to deliver weddings images that tell the full story of a wedding day in the most joyful, consistent, bright, and emotional way possible. I definitely do some posing, but my favorite is capturing the in-between moments. The candid first bump between the groom and best man, the uncle breaking it down on the dance floor, or the hug the bride's parents share before they give away their daughter. I want to capture all of those moments and edit them in a realistic, vibrant, and timeless manner.
Do you have any advice for brides as they look for a wedding Photographer?
When choosing a photographer, I would say the two most important aspects are that you love their shooting and editing style and you can connect with them on a personal level. You are going to spend one of the most important days of your life with this person, so make sure you get along with them and would enjoy having them there on your wedding day.
What do you love most about what you do?
I think my favorite thing about what I do is getting to be there for moments that no one else sees. I have witnessed a groom surprising his bride by washing her feet moments after their first look, a husband finding out he is going to be a dad for the very first time, and a couple exchanging private vows to each other with promises so deep they were meant only for each other to hear. These moments are what make life so vibrant and getting to witness them firsthand is an incredible gift.
Do you have anything else you would like brides to know as they plan their wedding?
Make sure you choose a photographer you trust so that you can sit back, relax and fully enjoy your wedding day while your photographer works behind the scenes to capture all the moments you see and all the ones you might miss. And don't forget in the craziness of wedding planning to also focus on the marriage. The wedding lasts a day but the marriage lasts a lifetime. So in the midst of planning, don't forget to go on dates, take an ice-cream break, read a book on marriage, go to pre-marital counseling, and just laugh together about the ups and downs of planning.
Reception
Often times, we already know where we want our wedding. Despite knowing where you say "I do", sometimes the reception may leave you searching around for options. Noto's, based in the Grand Rapids area (also where Travis had his reception) had a few words about choosing a reception venue.
What do you feel sets you aside from other venues in the area? What makes Notos so unique?
Although we are a large venue, we are family owned and operated. This is one of the most important details that sets us apart from other venues. You are dealing with family members from start to finish with your special day. Another important detail that sets us aside from other venues is the fact that we provide excellent value - weddings are expensive and we feel we provide the best value for all of the weddings held at Noto's. Food is all homemade and can be prepared special to meet your tastes.
Do you have any advice for brides as they search for a venue?
Yes, make sure you check out several venues to see what is the right fit for you. Keep in mind quality of food, service, and location.
What do you love most about hosting weddings?
Every event is special at Noto's - but weddings are even more special because the care in the details are so important. We've hosted weddings at Noto's in Cascade for over 20 years and have catered for over 30 years. Experience in wedding planning proves to be an added bonus for the bride and groom and their families!
Entertainment
Since your wedding day is a celebration of love, isn't it just one big party? And a party is nothing without entertainment. Whether you want a DJ spinning some of your favorite songs or a live band that will undoubtedly get the crowd excited, a few of our favorites will not disappoint.
What do you feel sets you aside from other DJ's/Bands in Grand Rapids?
I think what sets us apart from other bands and DJs is our highly interactive, high energy show. We play a wide variety of music spanning multiple decades and genres that people of all ages can dance and sing along to.
Do you have any advice for brides as they search for a DJ/Band?
Absolutely go see a live performance of the band or DJ you are considering hiring for your wedding. You should know within 10 minutes if the band is a right fit for you.
Do you have any advice as to why a couple should select a live band over a traditional DJ?
A great live band will read the audience and play songs that work well for the particular event. There is a certain energy that live bands bring to a party that a DJ might not be able to do. The interactivity between the band and the audience is a huge factor. Involving the audience in the performance makes it more interactive and engaging i.e. singing along, playing a tambourine, etc.
What do you love most about what you do?
We love being able to celebrate with our clients and their guests. Weddings are the happiest days of peoples' lives and we are so thrilled that we get to be a part of it! We absolutely love hearing from our clients that they had a blast dancing and singing their butts off at their wedding, and that they've never had so much fun at a wedding before.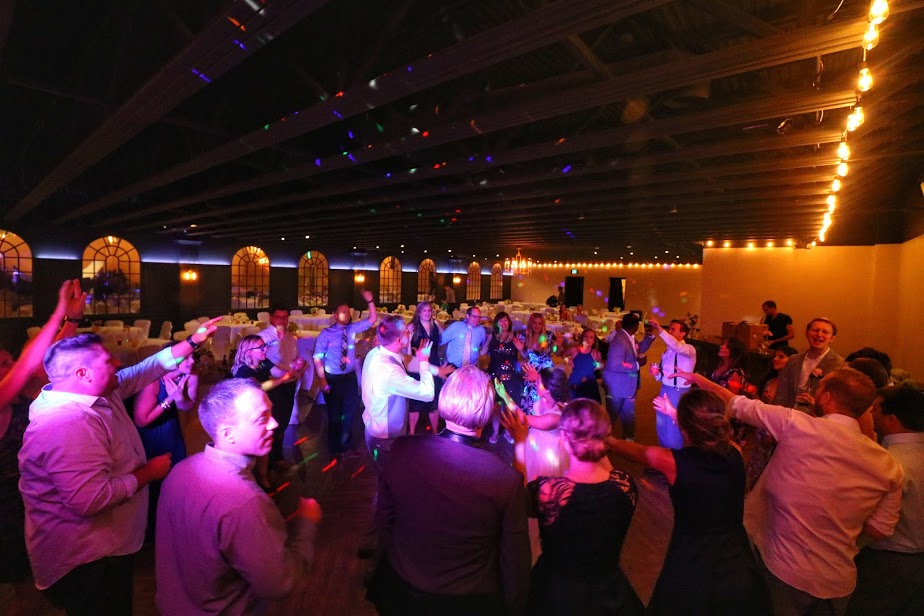 What do you feel sets you aside from other DJ's in Grand Rapids?
The main thing that separates me from other DJ's in Grand Rapids is the fact that you deal with me through the entire process of planning your wedding. As a single-operation DJ business, I am the one who answers bride's inquiries and initial questions, filling out necessary paperwork, meeting a few weeks before the big day to go over the custom reception planner that Evermore provides and being the actual DJ who performs at their wedding. When brides hire a multi-operation DJ business, you could deal with several people through the process before your wedding and never meet your DJ until the night of. The brides that hire me love the fact that they can reach out to me at any time through the process and know they are dealing directly with who will, ultimately, be responsible for the success of the night. Evermore also utilizes 2 remote speakers that can be placed anywhere in rooms to help disburse sound evenly without having to blast it from a single spot in a room - this works wonders for odd-shaped rooms or a venue with 2 separate rooms (like the Goei Center in Grand Rapids).
Do you have any advice for brides as they search for a DJ?
First off, brides should know whether the company is a single-op or a mulit-op and make sure they get to meet who will be DJ'ing their wedding well in advance. Second, look for a DJ who has pictures of past events and look closely at the equipment and presentation. A bride should know exactly what to expect with the DJ system, lighting and how neat it looks. I don't think a DJ service should have any big branding on tables or equipment - it looks tacky in pictures. Lastly, I would recommend meeting your DJ in advance, before booking, so you can truly get to know if he/she is exactly what you're looking for and a good fit. Stay away from any DJ that still uses CDs!
What do you love most about what you do?
My favorite part of DJ'ing is that I get to be a part of a couple's biggest day with family and friends and throw them a party they will never forget.
Do you have anything else you would like brides to know as they plan their wedding?
Don't go cheap, you will regret it. Find a DJ that is insured and has backup equipment on-hand. Lastly, don't think an iPod reception is a good replacement for a DJ, I've booked a few weddings only a few weeks before because the bride was nervous about just having an iPod and some small speakers.
Floral
Your big day is made all the more beautiful by the little details. Floral design can follow your style, current trends or whatever you make it.
Modern Day Events & Floral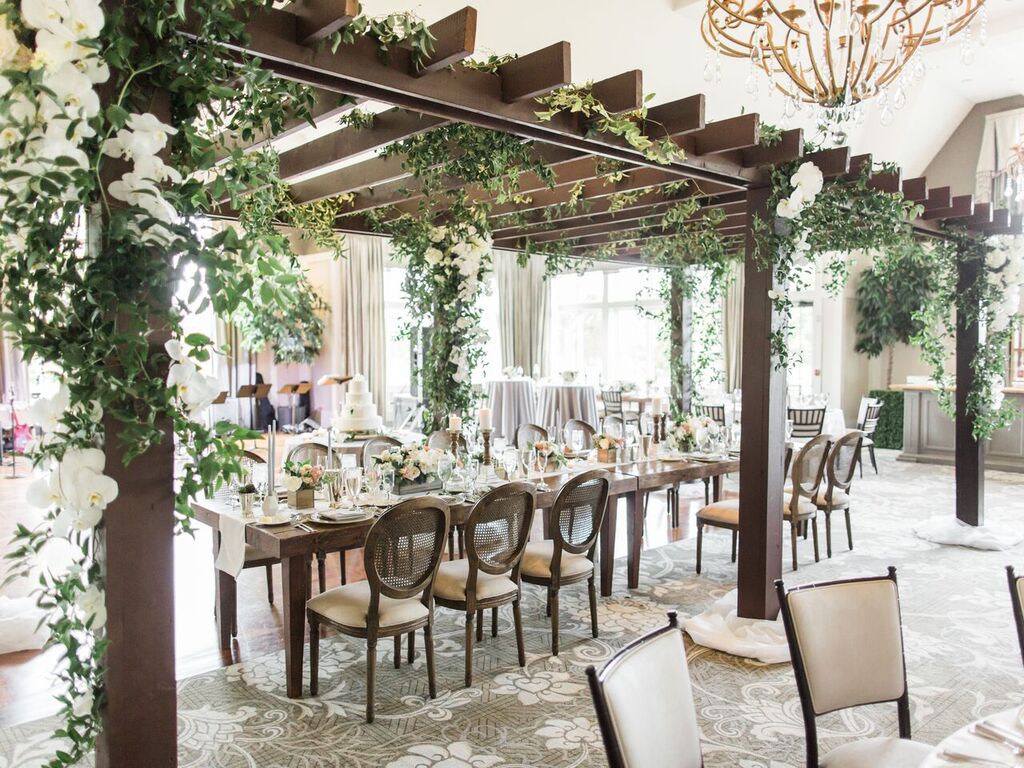 What do you feel sets you aside from other wedding planners/florist in Grand Rapids?
Our 13+ years of experience in the industry, and our large core team of passionate individuals are the main things that set us apart from other planners or florists in the area. This combination has equated to over 1,000 weddings planned/designed, and a process of execution that flows with continuity, consistency, and a shared vision. Unlike many florists or planners in the area, we are considered to be "full-service", which simply means that in addition to our floral design and planning services, we also offer a wide array of rental items, letterpress invitations, custom floorplan diagrams, and many other unique services.
Do you have any advice for brides as they search for (or decide if they want) a wedding planner?
The very first thing a couple should consider are their true needs and priorities when it comes to their wedding day - to what degree do they need help? Where can someone fill in the gaps? While we feel very strongly that nearly every couple should consider and hire a planner of some sort, it doesn't always need to be full planning and design. The majority of the time, a couple simply needs a day-of coordinator to manage the week leading up to, and weekend of the wedding.
What do you love most about what you do?
The most fulfilling thing about our job is meeting a diverse array of couples and their families, gently guiding them throughout a sometimes scary process, finally getting to the weekend and allowing them to be guests at their own party, hearing "this was the best day of my life" at the end of the evening and then finally moving the couple from a "job" status to a true friendship. We design and work with weddings every day of our lives, however this is often this first experience for our beloved couples and their families - it's an incredible feeling finally getting to the big day and watching the magic unfold through their eyes. At the end of the day, this job requires us to have a servant's heart which makes us feel good too.
Do you have anything else you would like brides to know as they plan their wedding?
The best way for couples to organize their wedding, and specifically budget, is to pick out the top three most important items to them. These are the areas to focus on in regards to effort and budget, but also realize that in order for your wedding to feel well-rounded and consistent to your guests, there must be a balance. For instance, spending $200 a plate on your meal and opting for a cash-bar only fails to tell a complete story. Hire vendors you trust, and then allow them to do their jobs… you hired them for a reason!
What makes you unique compared to other florists/planners in the area?
We change styles based on what our clients are looking for. We're happy to design something bright and contemporary or all white and classic; we can adjust our design style to match the needs of our couples. We're also different because we have both floral designers and planners on staff who each focus on what they're good at. The floral designers lead the creative side, and the planners lead the detail oriented side. But we all work together as one team.
Do you have any advice for brides as they search for a florist or try to decide if they need a planner?
Start early because vendors book quickly. We're seeing couples be engaged for longer, which means they are planning farther out. For planners, make sure it's the best personality fit! Your planner becomes like another family member, and you should feel like you can trust them with anything.
What do you love most about what you do?
Our days and expectations can change from day to day, which keeps us on our toes. We also love that we get to create living art with a team that we love and trust.
Catering
After the ceremony comes an army of happy, hungry friends and family! Catering is an art in itself that should reflect YOU on your wedding day.
Ryke's Bakery, Catering & Cafe
What makes you unique compared to other bakeries in the area?
When you work with Ryke's, you aren't working with a typical food vendor. Our Executive Chef and Wedding Consultant have years of experience in designing full-service wedding experiences that make beautiful memories. More than just creating a menu, we will walk you through the whole day, answer any questions you have, and coordinate with your other vendors for you. We are experts at working with any budget, and we work with our couples to make their wedding dreams a reality.
Do you have any advice for brides as they search for a bakery to make their cake?
Remember, your wedding should reflect YOU. If your favorite dessert is pie, look for a bakery that has delicious pies in a variety of flavors. Think doughnuts are the perfect blend of great taste and ease for guests? Take a morning trip to bakeries near your venue and sample some doughnut options. It will make for a great memory, and you get to cross something off your wedding to do list. If you love cake and want to bring the wow factor with a tiered cake, look through each bakery's gallery or portfolio and see if anything catches your eye. And if you have a bakery you love and have gone to for years, don't be afraid to ask for what you want, even if you don't see it on their website or in their image gallery. They just may surprise you with what they can do that's special for you on your wedding day!
What do you love most about what you do?
The best part of what I do is getting to work with couples who are excited about the adventure they are taking together. Meeting wonderful people, hearing the stories of how they met, how they got engaged, and what they are most looking forward to in the future is so rewarding. Whether a couple knows exactly what they want for their cake and desserts, or whether they need guidance and advice on what will best suit them and their guests, the whole design process is a time to be creative, have some fun, and focus on the details, and that is what I love most about what I do.
Do you have anything else you would like brides to know as they plan their wedding?
Enjoy the process! Plenty of people will tell you how stressful wedding planning can be, but there are so many special moments that are part of the process. There will be times when you feel overwhelmed with all the details. That's when you need to take the time to slow down and make some memories. Instead of stressing over finding the perfect bridesmaid dresses, have fun with it! Embrace the laughter when something doesn't fit quite right, have your girls try on something crazy just for fun, and realize that they are there because they love you! And on your wedding day, even if some small detail goes wrong, you will be surrounded by so much love and filled with so much excitement, that nothing else will matter.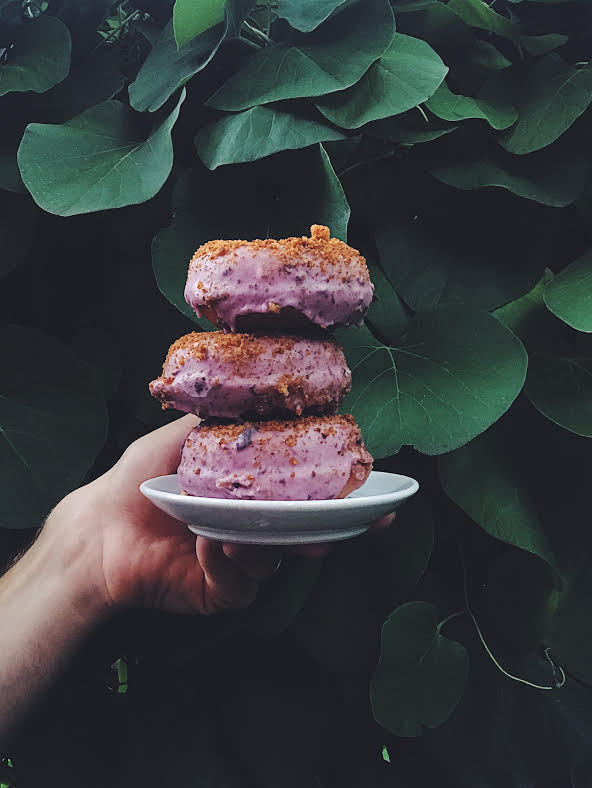 What makes you unique compared to other bakeries in the area?
Rise is unique, because we are the only bakery in the Grand Rapids Area that bakes exclusively gluten free, vegan, and soy free. We are excited to be able to provide baked goods for the allergy conscious as well as those who don't have restrictions but are simply looking for a tasty treat!
Do you have any advice for brides as they search for a bakery to make their cake?
Many brides are keeping in mind the allergies/sensitivities/preferences of their guests when considering where to order baked goods from. We have many brides who order all of their wedding baked goods from us, and others who just order a few dozen items specifically for the allergy conscious wedding guests. I think this is a wonderful way to cater specifically to your guests, and everyone can be part of the celebration!
What do you love most about what you do?
We absolutely love catering to the allergy conscious members of our community, but we also love when our customers enjoy our baked goods simply because they are delicious, even if they have no dietary restrictions. We love meeting customers who haven't had a donut in years due to their gluten allergy, or parents of children who have multiple allergies who are searching everywhere for a birthday cake that meets their needs. We love being able to meet the need and get creative in order to cater to everyone!